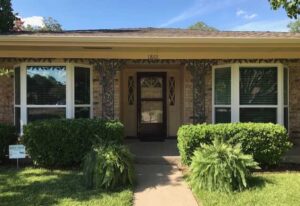 Windows are an asset in any home. They provide light, warmth, and ventilation. Also, because they lead to the outside, windows impact the energy efficiency of your home. You do not want to pay for the cool air lost during the hot summers in Plano, TX. Energy—conscious homeowners can minimize heating and cooling expenses by installing the right windows. The key is knowing the window upgrades you need to get the best energy benefits for your climate. Here are some steps to follow:
Choose Window Frame Materials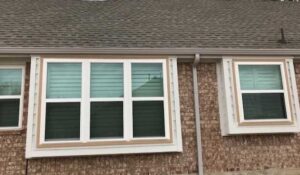 Most people know wood frames are better insulators than aluminum. However, when it comes to heat transfer there are more than just two choices. There are several material options that will work to improve energy efficiency. These include:
Yes, wood has the best insulating value. These energy efficient windows are both functional and beautiful. But they come with a price. You not only pay more for wood windows, but you also must pay to maintain them more routinely. They also have a potential for warping or rotting.
This is the most affordable option, but that doesn't mean it is cheaply made. Quality vinyl windows, properly installed offer excellent energy efficiency. The durable material will not warp or fade due to sun exposure either.
Some would call fiberglass the most energy efficient material on the market. In fact, because the material expands and contracts at the same rate as glass, it forms the tightest seal against the elements. However, this low maintenance material often costs the most.
Choose Window Designs

After material, you need to choose what your window will look like and how it will function. There are so many styles on the market, but some are more energy efficient options. The best styles include:
Picture windows. Because they don't open, these are the most energy efficient windows you can install. You can purchase them in any shape or size. And, as long as you choose the right glass properties, your window will be the most energy efficient.
Casement windows. These are a popular window style, not just for their looks. These energy efficient windows swing outward to open. They offer great light and ventilation, but when shut they have some of the tightest seals. And if the wind blows against these windows the seals get even tighter.
Sliding windows. These are a traditional style, installed by many homeowners in Plano, TX. These windows can slide either side to side, or up and down depending on the style you choose. They are great for ventilation, but also allow for air intrusion between the sliders.
Choose Energy Efficient Glass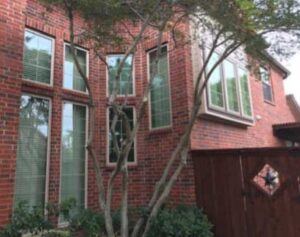 Perhaps the most important part of your window, as far as energy efficient windows Plano, TX, is what's inside the frame. There are several upgrades for you to consider that will get you the type of insulation and protection you are looking for. The most common combination is double—paned, Low—E glass, with argon gas fill. This combination protects the inside of your home against harsh ultraviolet rays and heat from the sun. To be sure, you should compare the U—value and Solar Heat Gain Coefficient (SHGC) ratings of several combinations.
The professionals at Foster Exteriors can help you through the process of choosing highly efficient windows. Call our office at (214) 319—8400 or visit us at 1350 N. Buckner Blvd. #216, Dallas, TX 75218 for high quality, energy efficient windows at affordable prices.