When you are thinking about getting replacement windows in Plano, TX, the way you place those windows in your home can make or break the overall outcome of the project. There are lots of things you are going to want to think about as you move forward with the process. Here are a few things to consider so you don't make mistakes and feel like the placement is more of a 'break it' situation.
Consider Ventilation
Windows are meant to ventilate your home when you want fresh air and you are going to want to keep that in mind as you place different styles. There might be one room where you want to have a picture window to get a better view, and that's great. But you might also want to consider adding more windows around that one so you can ventilate the space at the same time and let the fresh air flow when you want it to.
Remember Natural Lighting
Natural lighting is often a goal many people have when they get window replacements. The good news is that even if you get similar windows to what you have now, you will likely have more natural light. Windows today have smaller frames and larger glass space available, which lets in more light. But you can also use placement to make the most of that lighting. You can put in larger windows in certain rooms where you want that light flowing freely.
Focus On Functions
Windows are going to have certain functions available and you want to consider those as you place them in your home. You might like casement windows because they open from top to bottom and let the fresh air flow through the house nicely. But they also swing out, and it's important to take note of what they might cover outside in case they might be in the way. Think about the window style aesthetically, but also in the way it will function within your home.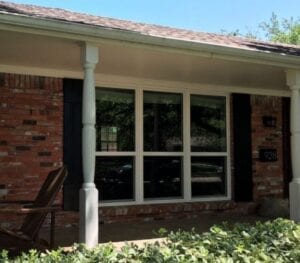 Assess Each Place's Needs
Each room has its own needs and you will want to think about those overall goals and needs as you place windows. The kitchen, for example, needs natural light and ventilation while the bathroom, on the other hand, needs ventilation and privacy. Think about the goals you have for each space and then match that space with the window placement that will suit each need.
Have Professionals Weigh In
You may never have had to get new windows installed onto a home before, and that's okay. The professionals at the company you have chosen to work with can help you with the placement process. Have them weigh in with advice and recommendations and use their experience as background for your decisions.
When you are thinking about getting replacement windows in Plano, TX, the professionals at Foster Exteriors Window Company are here to help you with the entire process from start to finish. Use our expertise to help you through it all.