Plano, TX Window Replacement
Foster Exteriors Window Company is a licensed and insured window replacement in Plano, TX. We are an Energy Star® Partner dedicated to providing quality products that enhance the environment. We are a proud family owned business and locally operated business with 75 years of combined industry experience.
Why Choose Us:
Family owned and locally operated

In business for 33 years

Products made in the USA

Accredited by The Better Business Bureau, and have an A+ rating
Give us a call at (214) 319-8400. We would be delighted to show you why we have been satisfying customers in the Plano, TX area for almost 33 years!
The Benefits of Vinyl Window Replacement in Plano, TX
Are you thinking about upgrading the windows in your home or office? Here at Foster Exteriors Window Company, we specialize in vinyl window replacement in Plano, TX, and the surrounding areas. Our customers have been very satisfied with the work that we have delivered, and we want to show you why these windows are so popular.
Even though there are a variety of materials that can be used for windows, we stand behind the vinyl products because we know that they are the best. Here are a few reasons why you might consider vinyl replacement windows for your home: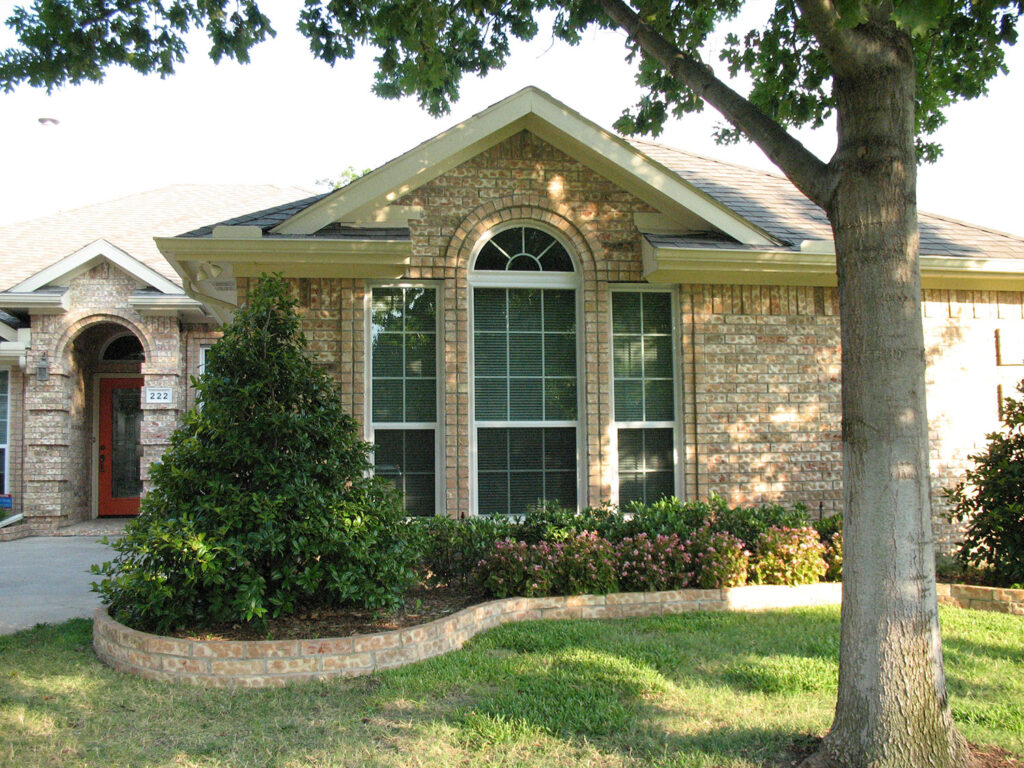 Durability: Vinyl Windows are made to Last
It can be frustrating to put in the time and money for upgrades for your home, only to find out that repairs and replacements are needed again a short time later. One of the biggest mistakes a homeowner can make is to cut corners when upgrading their home. If you are focused on the budget to the point where you need to reduce the quality of products or services, then you will likely be facing more problems in the future.
Instead of cutting corners, a better option is to choose the highest quality products that you can find. Here at Foster Exteriors Window Company, we can help you with high-quality windows at a price that you can afford. These vinyl replacement windows are durable and affordable, and you will see that they will look great for many years.
Energy Efficiency to Reduce Monthly Spending
How much money are you spending every month on utility bills? Many homeowners are spending too much on utility costs because of the poor energy efficiency in their home. When you have low quality, old windows in your home, then it becomes much harder to maintain a good temperature inside. These windows can leak the air, causing the hot air to come inside, and making your air conditioner work even harder to maintain a comfortable temperature.
Vinyl window replacements in Plano, TX are energy efficient, making it easier to keep your home sealed off from the harsh weather conditions outside. When you upgrade the windows in your home, you will notice that the air conditioner doesn't need to kick on as frequently, so it is easier to keep your home comfortable. As a result, you will experience a decrease in your monthly utility bills. In fact, some homeowners find that they can actually recover their investment because the utility savings can really add up over time.
Appearance and Style: Upgrade Your Home
The appearance of your property matters, especially because it will impact curb appeal and the first impressions that people have when they visit your home. Are you setting the right impression with the quality of your home? If the property is run down and it looks bad, then it is likely that you are sending the wrong message to your neighbors, family, and friends.
Here at Foster Exteriors Window Company we can help you improve the appearance of your home by installing beautiful vinyl replacement windows. You can choose colors and design features that match your current home, or you might consider completely changing the overall appearance with multiple remodeling projects.
We suggest that you find pictures of the types of windows that you are searching for, and we will assist you in picking the products that are closest to your desires. During the free in-home consultation, we will have the opportunity to see the windows that need to be replaced, and we will always be available to answer your questions and talk about anything that you might be wondering about.
Buying New Home Replacement Windows Tips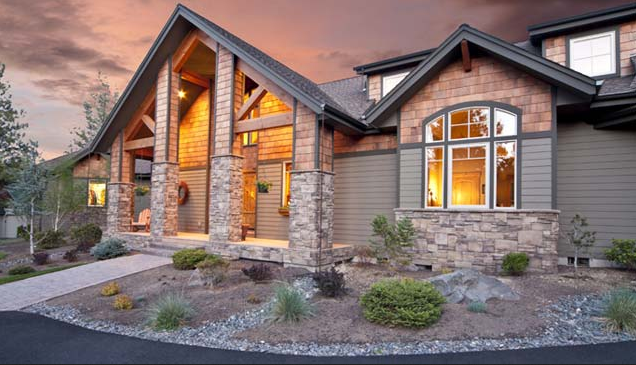 A window replacement is not a job you should do without the assistance of a qualified professional. Even if you are an expert at handling and completing home renovation projects, you never know what can be lurking behind your walls while placing replacement windows in your home.
Questions to Ask Yourself When Buying New Windows
What's your budget?
How does your energy bill look like?
How secure do you feel?
How is the weather in your surrounding area?
What's the style of your home?
Things to Consider When Buying New Windows
A High Price Tag Doesn't Always Mean Quality
Keep in Mind Your Resale Value
How Safe Are Your Windows
Maintenance and Upkeep
You won't be delighted with a window that has all the bells and whistles but doesn't blend in with the rest of your home's style. Discuss the style of your property with a window professional to determine if there is a window model that will readily blend in. If you are living in Plano, TX and looking for someone to help you in replacing or installing your new windows for home, just message us.
Security for Your Family
How safe is your home? If an intruder were looking for a target, would they pick your home? The quality of the windows in your home can have a direct impact on the safety of your family, especially because intruders know that old windows are easier to break. Instead of putting your family at risk, you should consider the benefits of talking with our team at Foster Exteriors Window Company for information about the safety and security features that are available with vinyl windows.
Upgrading your windows deters intruders, because they will see that the windows are strong and secure. So, you will be able to rest easy at night knowing that your home is safe and protected.
If you are thinking about vinyl replacement windows for your Plano home, the best thing that you can do is talk with our team at Foster Exteriors Window Company. We will schedule an in-home consultation to discuss your goals and talk about the options that are available. For more information, email us at [email protected], call our office (214) 319-8400, or visit us at 1350 N. Buckner, Suite 216, Dallas, TX 75218. Contact us right away!
REPLACEMENT WINDOWS DOORS FAQS
Question 1: What are the 5 Major Benefits of Choosing Vinyl Windows?
Answer:
Vinyl Windows are the most widely purchased window option in the country, and here we will discuss some of the reasons why.
Vinyl Windows are Energy Efficient – Vinyl windows expand and contract according to the weather, which allows them to insulate your home better. Better insulation means you can reduce the use of your heating and air conditioning, allowing you to save money and energy.
Vinyl Windows are Extremely Low Maintenance – Vinyl windows are virtually scratch free, never chip, and require no maintenance other than occasionally cleaning with just soap and water.
Vinyl Windows are Affordable – Many window models with fewer benefits can cost double what you can expect to pay with vinyl windows, making them an obvious choice for homeowners on a budget.
Vinyl Windows Come in a Wide Variety of Styles – Vinyl windows are available in a wide range of colors, styles, and sizes. In the event that you have a hard time finding the right option for your home, you can always have some custom ordered to fit your interior design needs.
Vinyl Windows are Weather Resistant – Whether you are fighting the rain, the wind, or snow vinyl windows can hold up well against any type of weather. While vinyl windows may look delicate, they are actually incredibly durable. Vinyl windows can also go for years without showing any signs of weather damage, meaning they will last longer! Learn more.
Question 2: What Mistakes You Should Avoid When Replacing Your Windows?
Answer:
There are the common mistakes homeowners should avoid when shopping for new windows:
Making A Decision Based on Cost – While a low price tag may be attractive, it doesn't always mean you are getting the best deal. A window that may cost less up front may be a pricier option in the long run.
Not Discussing Maintenance – Speaking of maintenance, this is an important factor to consider while shopping for windows. Some windows require extra painting, sanding, and frequent repairs.
Not Considering Your Security – While remodeling and choosing window designs, it's easy to get caught up in style and trends rather than considering factors like security.
Not Making Energy Efficiency a Priority – While energy efficient windows may require more of an investment up front, they will ultimately save you money down the line.
Not Taking the Time to Talk to a Professional – There is an endless variety of window models on the market, each with their own sets of pros and cons. The only way to be sure you're getting the most for your money is to talk to a window professional.
Question 3: What are the signs that it is time to replace your windows?
Answer:
Here are some of the most common signs that let you know it's time to go window shopping:
You Hear Everything – While it may be normal to hear some exterior noise, you shouldn't be able to listen to a pin drop. Older windows typically bring more noise into the house because the majority of them are single paned.
Your Windows Require Extra Elbow Grease – If you can substitute your gym routine with attempting to open one of your rusty old windows, it's time for your windows to be replaced. Not only are jammed windows a major inconvenience, but they are also extremely dangerous.
You Can Feel a Draft Around Your Windows – If you hear a slight whistling noise or can feel a draft coming from your windows, then they aren't properly insulating your home, which means they are costing you money.
Your Windows Require Excessive Maintenance – If you find that painting, sanding, and maintaining the look of your windows has become a frequent chore, then it's time to have them replaced. There are many window models, like vinyl windows, that require little to no maintenance.
Your Windows Lack Proper Security – Window with flimsy latches or inadequate security systems installed are the easiest ways for criminals to enter your home. Keep those you love safe by replacing your old windows with sturdy, more secure models.
They Just Don't Look Good – Finally, the appearance of your windows is also a valuable reason to consider replacing them. Read more.