Window Replacement in Dallas, TX
When talking about one of the best and experienced Window Companies that is based in Dallas, TX with over 34 years of expertise in energy-efficient window replacement serving families since 1987 and has received many manufacturers' awards for creativity and workmanship through the decades.
Criteria to be considered as the best company of Windows in Dallas, Texas
Family owned and locally operated

Been in Business for 33 years

Over 75 years of combined industry experience

Highest Quality of workmanship with experienced installers and project supervision by owner

Long term employees

Foster Exteriors Window Company is a licensed and insured window and door contractor with a strong commitment to customer satisfaction.

We offer only the finest brands in

replacement windows

and

patio doors

in the Dallas area.
Get started today! Call (214) 319-8400. Evening and Weekend appointments are available.
You Will Love Vinyl Replacement Windows For Your Dallas, TX Home
When it is time to upgrade the windows in your home, then you should consider the many benefits of choosing vinyl window replacement in Dallas, TX. Here at Foster Exteriors Window Company, we work hard to ensure that all of our customers are completely satisfied with the quality of windows that we install in their home. Our specialty is vinyl, and we are confident that you will love the windows that we have to offer.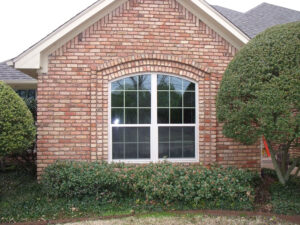 Why are Vinyl Windows in Dallas So Unique?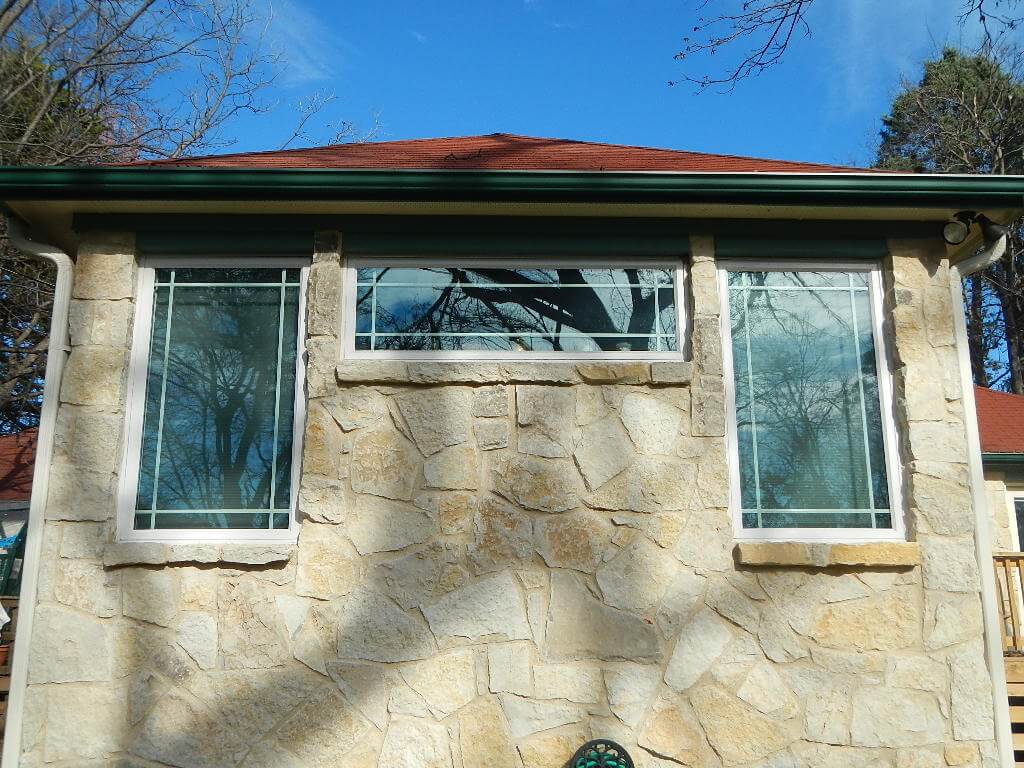 There are many reasons why vinyl windows stand out from the rest, and we want to help you enjoy these benefits in your home. Here are a few reasons why you should choose vinyl window replacement in Dallas, TX:
Energy Efficient: Energy efficiency matters, especially if you are looking for ways to save money and save the environment. Vinyl windows are very energy efficient, and you will notice an immediate impact on your monthly utility bills.
Stylish: Want to upgrade the appearance of your home? Vinyl window replacement can make a big difference to the overall style and design of the property. Vinyl comes in a variety of colors and shapes, and you can even choose custom windows that are designed specifically for your home.
Durable: When you choose vinyl windows, you will have the peace of mind to know that they will be durable and long-lasting. If you are planning to make this investment, then you need to ensure that you are purchasing a product that is made to last. Vinyl holds up over the test of time, and they continue looking great even in harsh weather conditions.
Minimal Maintenance: If you dislike the to-do list of household tasks that need to be done, then you should consider vinyl window replacement in Dallas, TX, or even for your home. These products look great with minimal maintenance. No need to sand down the window frames and repaint them every so often, because the colors will stay bright and they will look good for many years.
Safety: Are you worried about the safety of your family? Make sure that you have high-quality windows to deter intruders. Vinyl is strong and secure, and these windows use modern locking features to keep your home protected.
Quiet Home: A common complaint is that homeowners are tired of hearing their neighbors. There are a variety of noises that might disrupt the peace of your homes, such as barking dogs, cars driving by, or even a neighbor blasting their stereo. New replacement windows will help to insulate your home more effectively, reducing the amount of noise that you hear from the neighbors.
As you can see, there are many reasons why you will be happy with your replacement windows in Dallas, TX. For more information, the best thing that you can do is contact us at Foster Exteriors Window Company and we will schedule a time for an in-home consultation. This appointment will give us the opportunity to talk with you about the benefits of vinyl windows, and we will be able to see the places where the windows in your home need to be replaced.
High Quality Windows Installer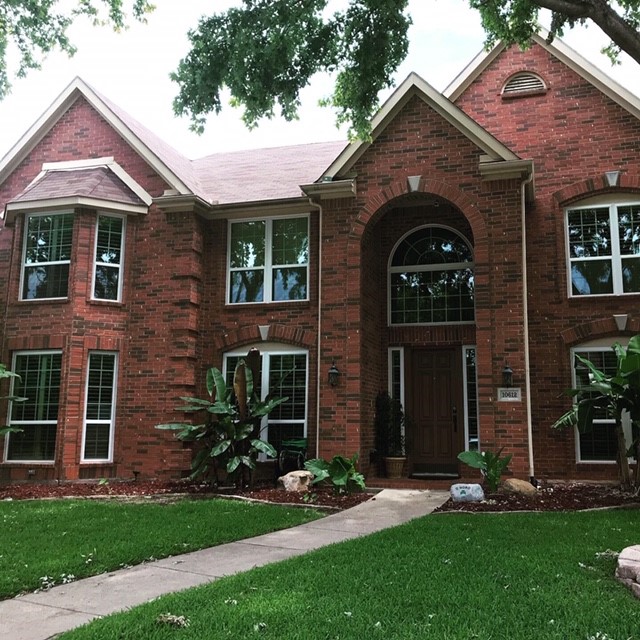 The most important decision that you will make for your window replacement project is the quality of contractor that you choose to hire. If you select a high quality windows installer with a great reputation, then you will know that they will help you get the best products that are available. Here at Foster Exteriors Window Company we want to help you with high quality windows in your home, and our goal is to make it easy to manage your budget and focus on quality at the same time.
Foster Exteriors Window Company has a long list of credentials to help you see that we can be trusted. We have an A+ rating with the Better Business Bureau, and we've received the Super Service Award every year from 2005 to 2014. Since we have been in business since 1987, you will be able to look through our customer reviews over the years to see that we have an excellent reputation.
Customer service is always our focus, and we have worked hard to be one of the leading windows contractors in Dallas, TX and the surrounding areas. We will take the time that is needed to talk with you about your goals for the project, and put together a plan that will be suit your needs.
When you are ready for vinyl window replacement in Dallas, TX, we invite you to contact our team at Foster Exteriors Window Company. We are happy to schedule a consultation to help you choose the right products for your home. You can email us at [email protected], call us at (214) 319-8400, or visit our office at 1350 N. Buckner, Suite 216, Dallas, TX 75218. Contact us today, and we will help with your window upgrades!
REPLACEMENT WINDOWS DOORS FAQS
Question 1: Why should you upgrade your replacement windows?
Answer:
Here are a few reasons why you should upgrade your replacement windows:
The Money Is In The Budget – You will want to have a budget in place for the project. If you've loved over standard windows and you find that you can afford more than the regular windows, there's no reason not to go above and beyond average and get something better.
Upgrades Help With Home Issues – Every home is unique and every home has its own issues. If you have a specific home issue that you are looking to address through your new windows, upgrades can often help.
You Won't Be Replacing Again – Most homeowners only replace windows in their homes once in their lifetime.
Question 2: What Questions Should You Ask to a Replacement Window Contractors?
Answer:
When you are ready to move forward with getting new windows, make sure you ask the contractors these questions:
What Manufacturer's Do You Work With? – If you have started researching replacement windows in your area, you may already be familiar with the name brands that stand out in the region. When you ask this question, you may get a short or long list of names that the company works with. Keep in mind that manufacturers get to choose who sells their windows.
What Is Your Installation Experience? – Companies that have years of installation experience are definitely in your best interest. The installers should be manufacturer trained so they know how to install not only windows, but the exact windows you are going to purchase.
Are You Certified And Insured? – This is one of those questions that should have an obvious answer, but if the company can't prove to you that they have the right paperwork, run the other way fast. You need to know these things so you don't get yourself into trouble later. Learn more.
Question 3: What Should you Consider when Buying New Windows?
Answer:
When buying a new windows, we have put together a short list of factors to keep in mind:
A High Price Tag Doesn't Always Mean Quality – Many homeowners shop for new windows under the popular misconception that a more expensive price tag is a sign of higher quality. When it comes to windows, however, this is not always the case. Many windows are given high prices based on their aesthetic quality and not on their features.
Keep in Mind Your Resale Value – While selling your home may not be on your mind at the moment, you never know when it may be time to put your house back on the market. Check on homes for sale in your neighborhood to get an idea of what standard windows are currently being offered.
How Safe Are Your Windows – The safety of your family is one of the most important things to keep in mind when looking into purchasing new windows. Windows are one of the easiest ways for robbers to gain access to your home.
Maintenance and Upkeep – Some of the most beautiful windows on the market can quickly begin to feel like a chore due to frequent upkeep and maintenance. Materials like wood on windows typically leave owners sanding, painting, and chipping in order to maintain the high quality look.