5 Reasons it is Time for Vinyl Replacement Windows in Flower Mound, TX
Did you know that it might be the right time to replace the windows in your home? Here at Foster Exteriors Window Company, we are experts in the window industry, and we will gladly help you decide if the timing is right for new windows in your home. If you are thinking about vinyl replacement windows in Flower Mound, TX, then it is a great time to contact our experienced team.
We know that there are many contractors that you can choose to work with, and we want to help you get access to the highest quality products that are available. Many of our customers come to us looking for the best windows, and we share details about the benefits of vinyl replacement windows. Here are a few reasons why you should choose vinyl when you replace the windows in your home: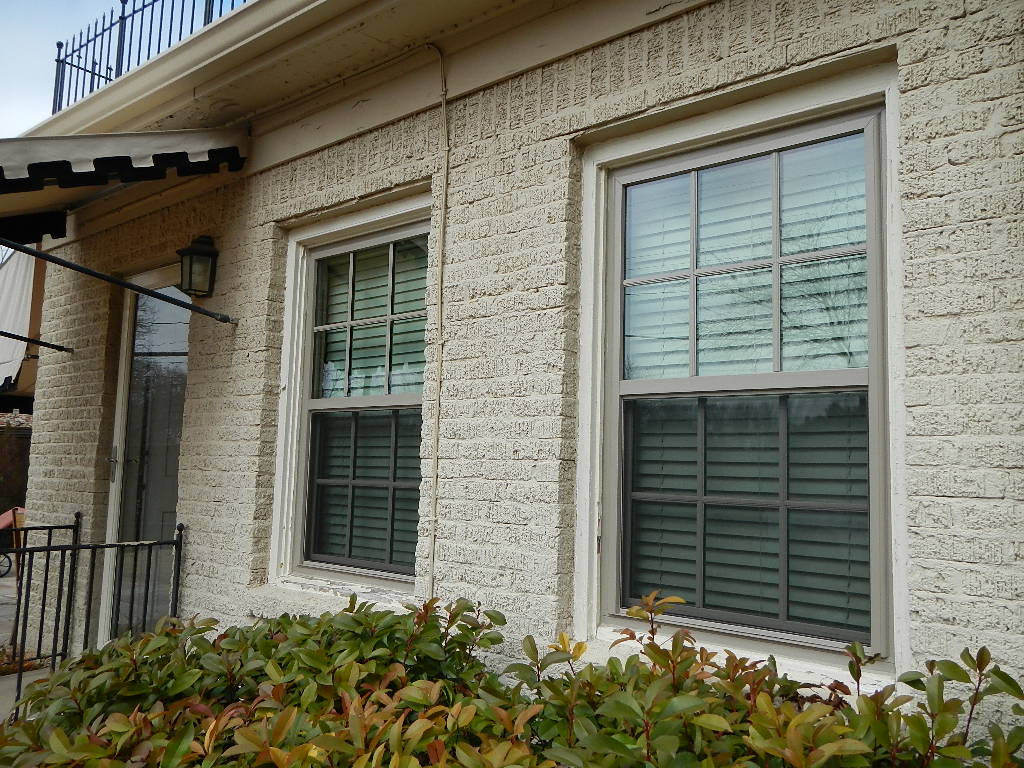 Durability and Quality for Long-Lasting Results
Quality matters, especially when you are making changes to your home. At Foster Exteriors Window Company, we never cut corners or sacrifice the quality of the products that are installed in your home. When you choose a high quality product, such as vinyl replacement windows, you will have the peace of mind to know that these upgrades will last for many years.
Vinyl windows are designed with durability in mind. They hold up well in harsh weather conditions, and they maintain a great appearance for a long time. You will love the quality and durability of these products.
Improve the Energy Efficiency of Your Home
Do you want to do your part to protect the environment? Energy efficiency matters, because it impacts your carbon footprint. At Foster Exteriors Window Company we specialize in energy efficient windows, and we can help you decrease the amount of energy that is needed to maintain a comfortable home environment.
Another benefit of energy efficiency is that you will be able to save money on your utility costs. Over time, these savings can really add up! As a result, you will be able to recover some of the money that was spent on the window installation.
Change the Appearance of Your Home
If you are ready to update the style and design features of your home, then you should take a close look at the quality of your windows. It can make a big difference to switch out old windows with vinyl replacement windows instead. These upgrades will have an immediate impact on the style of your home, and you will love how they look.
One of the benefits of vinyl replacement windows is that there are many different colors that you can choose from. So, you can select the windows that will best match your individual needs, ensuring that the chosen color will look good with the other design elements in your home.
Cost Benefits of Vinyl Replacement Windows
Even though you will be spending money on the initial installation, vinyl windows are actually quite a bit cheaper compared with other types of windows. Compare the price of other products, such as composite, fiberglass, aluminum, and wood, and you will see that vinyl is the cheapest option that you can choose.
Even though you are saving money, it doesn't mean that you are sacrificing quality. These windows are very durable, helping you to get the best value for the money that is being spent.
Maintenance Free Windows for Your Home
When you choose vinyl replacement windows in Flower Mound, TX, you don't have to worry about ongoing maintenance. Every homeowner loves the idea of maintenance free upgrades, which is why vinyl windows are so popular. Unlike other types of windows, you never need to stain, paint, or scrape the frames. Even in the harsh sunlight and outdoor elements, these windows will continue looking good for a long time.
Additionally, vinyl replacement windows are nearly scratch free. No matter the age of the vinyl windows, they will look great!
Hiring a Trusted Windows Installer
It doesn't matter if you are upgrading the windows for energy efficiency or aesthetic reasons, we are here to help! Before you start making decisions for your home upgrades, the best thing that you can do is schedule a consultation with Foster Exteriors Window Company.
We offer this free in-home consultation as a way to open up the conversation, so that we can see your home and talk with you about your goals. During this consultation, we will talk about the different products that will suit your needs, as well as the price that you should anticipate for your home upgrades.
For more details about vinyl replacement windows in Flower Mound, TX, contact us right away. At Foster Exteriors Window Company, our goal is to make sure that you are completely satisfied with your new windows. Learn more by sending us an email at [email protected], calling our office at (214) 319-8400, or visiting our office located at 1350 N. Buckner, Suite 216, Dallas, TX 75218.