Window Replacement McKinney, TX
Here at Foster Exteriors Window Company, after 20 successful and award-winning years, we are specializing in energy-efficient window replacement in McKinney, TX. We're providing quality products that enhance the environment. We are committed to helping you make your home more energy-efficient. Also, we strive to bring you handsome options that will not only help improve the performance of your home but will also add beauty and enhanced curb appeal. Contact us for a free consultation, you can give us a call at (214) 319-8400.
Do You Need Window Replacement in McKinney, TX?
If you are searching for vinyl replacement windows in McKinney, TX, then you have found the right company! At Foster Exteriors Window Company, we specialize in all types of vinyl windows, and our goal is to help you upgrade your home to make it look better than ever. There are many benefits that you will enjoy from new windows.
Foster Exteriors Window Company is dedicated to customer service, and our goal is to ensure that you are completely happy with the quality of service offered by each of our team members. We know that you have many options to choose from when you are upgrading your home, and we want to help you see why we are one of the leading window installers in McKinney, TX and the surrounding areas. The best thing that you can do is call us to learn more about the qualifications of our business.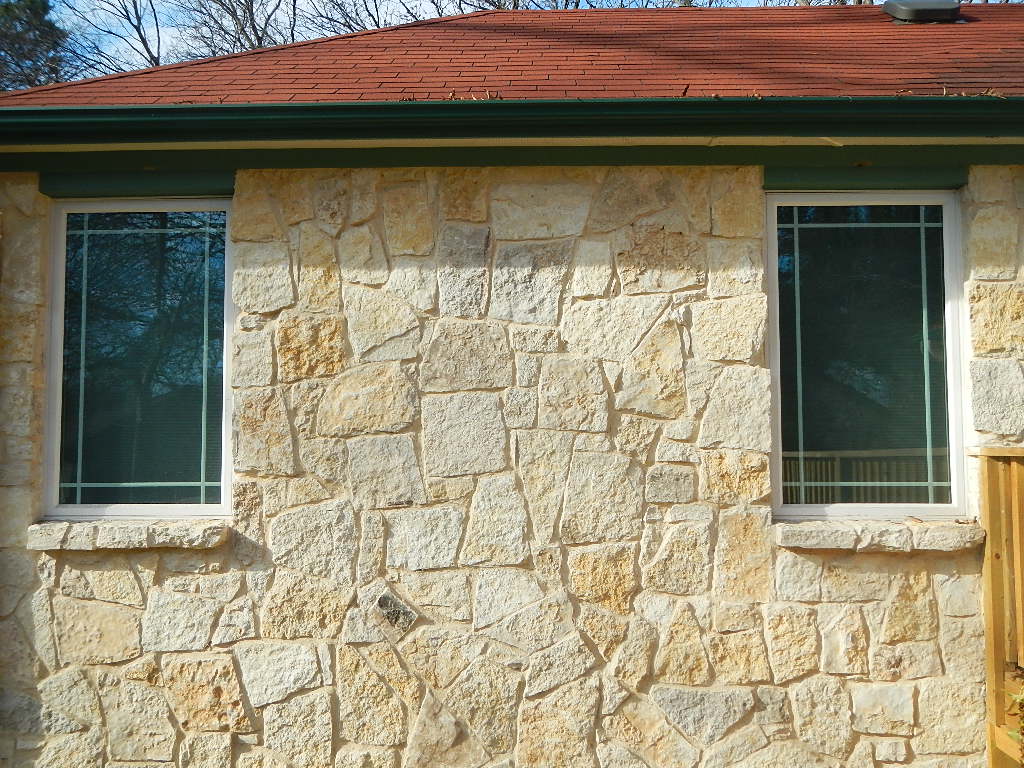 Do your Windows Need to be Replaced?
It might be tempting to delay the replacement of your windows, especially if you are worried about the cost of the home upgrades. But, you need to consider the quality of your current windows in order to decide if it is the right time to replace them. When you contact our team at Foster Exteriors Window Company, we will schedule an in-home consultation so that we can see the older windows in your home and make suggestions about products and services that will help.
There are a few signs that it might be time for vinyl replacement windows. For example, if you notice that the windows look old and run down, then replacement windows can be used to improve the appearance of your home. Look for signs of damage such as cracks, broken hinges, and broken locks. Even small problems can be an issue, because these small things can put your home at risk since it will be easier for an intruder to break in.
Another sign that you need to replace your windows is if you have noticed a change in the amount that you are paying for your monthly utility bills. Old windows can have a negative impact on energy efficiency. If the windows are drafty, then your utility costs will go up.
Maximize Your Money by Improving the Value of Your Home
Whether you are planning to sell your home right away or you don't want to move for a while, you need to consider how the value of your home will be impacted with vinyl replacement windows. When the appraiser visits your property, the value of the home will be affected by the types of windows that are in the property. By upgrading your windows right now, your home will be ready for the real estate market whenever you decide to move. Even if you aren't planning to move for a few years, you can benefit by upgrading the windows right now. As a result, you will be able to enjoy the improved windows until it is time to move in the future.
How Windows Impact the Appearance of Your Home
Have you noticed that the quality of your windows affect the overall appearance of your property? If those windows are old and run down, then they might make your home look a little older and in disrepair. This poor appearance can impact your comfort at home, especially if you are embarrassed to invite friends and family to your home. What is the first impression that people get when they come to your home?
By choosing window replacement in McKinney, TX, it is possible to quickly transform the way your home looks. Upgraded windows will make a difference to the outside style of your home. Additionally, these new windows will help to improve the inside appearance since you will have more natural light coming through the windows.
The best thing that you can do is find a photo of the style or design that you prefer, and then bring us a copy of the photo so that we can help you find the right products. When you choose vinyl windows, you will see that there are many different colors, features, and design styles that you can choose from. Vinyl windows will make your home look great, and you will love the results when we are finished with the project.
For more information about window replacement in McKinney, TX, then it is essential that you talk with an experienced team. Contact us at Foster Exteriors Window Company, and we will help you plan the right window improvements to match your needs. We will set a time for an in-home consultation in order to evaluate the condition of your current windows. Learn more by contacting us via email at [email protected], phone call at (214) 319-8400, or you can visit our office at 1350 N. Buckner, Suite 216, Dallas, TX 75218.