Getting Started with Vinyl Replacement Windows in Rowlett, TX
Have you made the decision to install vinyl replacement windows in your Rowlett, TX home, and you are trying to figure out where to get started? Some people get stuck in the decision process, because they find that there are so many options available. At Foster Exteriors Window Company, we are here to help! Our experienced team will take the time that is needed to talk with you about your goals and determine the best plan.
When you contact our office, we will schedule a time for one of our team members to visit your home. This in-home consultation is designed to help us understand more about the windows that need to be replaced. Additionally, we can make recommendations about the types of windows that will look best in your home.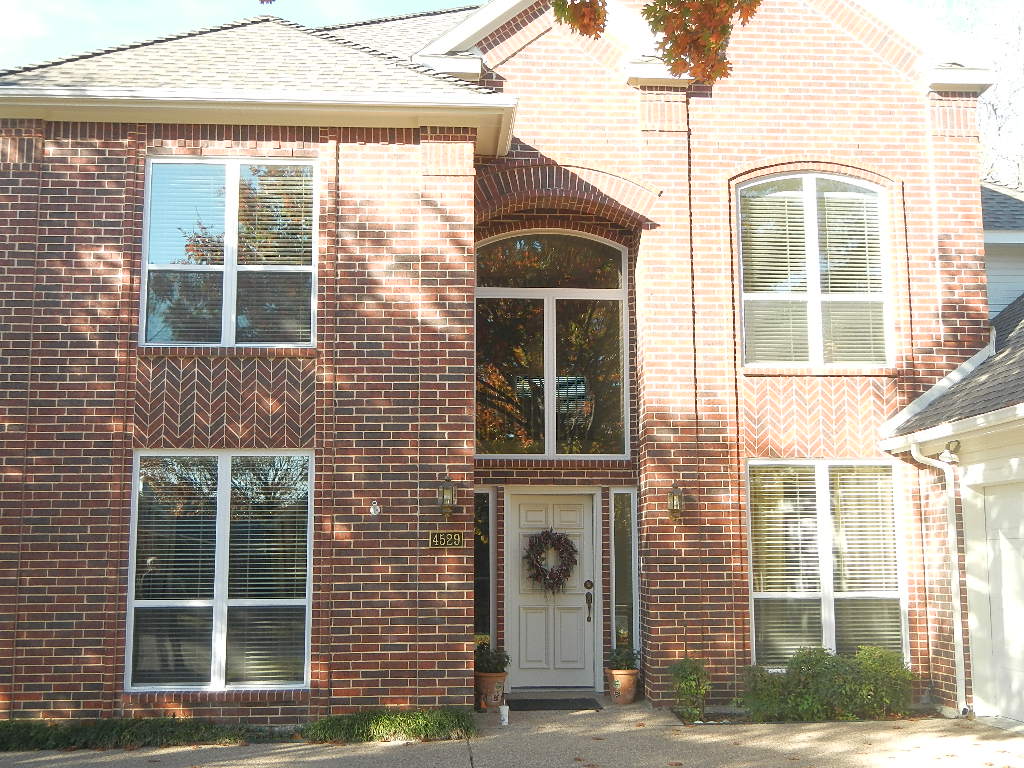 Choosing a Windows Installer
Before you make any decisions, it is important to ensure that you have a trusted windows installer available to help. Contact us at Foster Exteriors Window Company, and we will assist with the decision making process to ensure that you are picking the products that match your specifications. Our company has worked hard to develop a strong reputation in Rowlett, TX and the surrounding areas, and we want you to see why our customers keep coming back.
If you learn more about Foster Exteriors Window Company, you will see that we have an A+ rating with the Better Business Bureau. Additionally, we received 11 Super Service Awards in a row, every year from 2005 and 2014. Customer service is always our focus, and we will work hard to ensure that you are satisfied with the windows that are installed in your home.
When you choose a windows installer with a good reputation, you will have the peace of mind to know that you are getting a good deal on high quality vinyl replacement windows. Don't make the mistake of cutting corners or choosing a team with a bad reputation, because you might find yourself replacing or repairing the windows in the future.
Why are Vinyl Replacement Windows Best?
At Foster Exteriors Window Company, we specialize in vinyl replacement windows because we know that there are many benefits for our customers. Even though there are a variety of products that are available from other windows installers, it is important to understand that you don't get good value for the money that is being spent.
Vinyl replacement windows are affordable and they are also very sturdy and durable. These windows are quite a bit cheaper than the other types of windows that are available, and they will last for many years in the future. You can enjoy the benefits of saving money and improving the quality of your home at the same time.
Can You Afford Vinyl Replacement Windows?
Money is one big concern that homeowners have about window upgrades. Are you worried about the cost of installing these types of windows in your home? Keep in mind that you are actually losing money by procrastinating the window installation. Old windows tend to be drafty, which means that you are spending more than necessary on your monthly utility bills. These costs can really add up over time!
Instead of burning through cash for expensive utilities, consider the benefits of replacing the old windows with new vinyl windows. The initial investment can be paid with a home equity line of credit or another type of financing, and you will start saving money every month when you see your utility bills going down.
Another financial benefit of vinyl replacement windows is the increased property value that you will enjoy. When you decide to sell the home, it is easier to ask a higher price because of the upgrades that have been completed.
Upgraded Style and Design of Your Rowlett, TX Home
If you are looking for a way to improve the design and style of your home, then you need to consider the benefits of vinyl replacement windows. You can select any color that will look good with the rest of the home, and these windows can be custom designed to match your needs. Choosing vinyl windows means that the possibilities are endless, and our team wants to help you create the home that you have always dreamed about.
By improving the style of your home, you will have more satisfaction in the overall appearance and comfort of the property. Plus, you will be proud to invite family and friends over, especially since you aren't embarrassed about the quality of your home any more.
Are you interested in vinyl replacement windows in Rowlett, TX? Call us at Foster Exteriors Window Company to schedule your free in-home consultation. A member of our team will come to your home to assess the situation, and we will make recommendations about the services that should be used. Email us at [email protected], or call (214) 319-8400, or visit our office location at 1350 N. Buckner, Suite 216, Dallas, TX 75218.