There are good times to get replacement windows in Plano, TX, like when your windows are failing and inefficient or when you want a new style to fit in with a renovation. But there are also times when window replacement becomes necessary. Here are a few times that you want to get new windows installed right away.
The Windows Are Broken
If one or more of your windows are broken, it's important to get them replaced right away. If they can't be fixed, you will want replacements immediately. There are lots of ways that windows can be broken. If the glass is broken and can't be replaced if the locks are stuck open or closed, and so on, there are replacements waiting that can function well and look nice in your home.
The Windows Are Rotting
Your windows should feel solid all the way around. You should not feel soft spots on the frames. If you do feel that, or even see sunken areas, that's likely rot settling in. The rot isn't something that is going to go away. In fact, it's only going to get worse as time goes by. Rot spreads so when you notice even a little spot of it, it is important to continue towards window replacement before things get worse and cause more damage.
The Windows Are Warped
Window warping is something that happens over time for a number of reasons. But if you see the warping, again, it's not something that will reverse. Warped windows can be a very bad thing for your home because they might not open when there's an emergency. That means you don't have that second exit if you need it. They can also let in a lot of drafts and cause inefficiency in your home. Warped windows might be hard to open, but they might also slam shut when you least expect it. That can cause all sorts of possible injuries.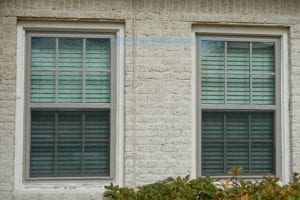 These are a few of the reasons why window replacement becomes necessary. But you might also feel like it's necessary if you feel drafts in your home that are so uncomfortable you can hardly stand it. Plus, energy bills are going to rise with that inefficiency. If your energy bills are getting unaffordable, it's hard to pay them each month. Paying for new replacement windows might actually be the better option.
When you are working hard to keep your home comfortable and safe, replacement windows in Plano, TX might become necessary. Watch for signs that the windows are going in the wrong direction and head off issues by getting new windows before things become emergency situations. The professionals at Foster Exteriors Window Company are here to help you with the process from start to finish. We know windows and we can help you line up what you need for your home. We also understand that you probably have a budget in mind for the project and we will help you get that in place without overspending, too. We are here to ensure your home gets what it needs in every window.