There are times in your life when there might be something amiss with your house, but as a homeowner, you might not know everything there is to know about maintenance and repairs. That's okay because there are signs that can tell you what types of things need to be done. And there are also professionals who can come to your house and let you know what is necessary. If you think that replacement windows in Plano, TX might be a good step for your home, here are a few things that might be going on to help you believe that.
You Have Heavy Drafts In Your Home
When there are drafts in your home, but all of the windows and doors are closed, the air isn't running, and the fans are off, you know that's an issue. It's likely that the air is getting in through the windows and causing discomfort. Feel around the windows and see if you can feel the air. If you do, that's a sign that you are definitely on the right track when you think about needing new windows.
You Are Never Comfortable
If you are always hot in certain rooms of the house and cold in the others, it's probably not just you. Perhaps you have one child with blankets piled on their bed and another that sleeps with nothing at all. The rooms are fluctuating in temperature and if your HVAC is operating well enough, it could be the windows. When you get new windows, the temperatures will even out and you will have the comfort you want on an even level at all times.
The Energy Bills Are Out Of Control
You might know how fast energy prices are rising and while you keep an eye on that, you might notice that your energy bills are rising even faster than the average energy price rises. That's not a good sign, but it can mean that your windows are out of date and the good news is that if you get replacement windows, you can take care of that high bill issue. Once the windows go in, the bills go low and stay low.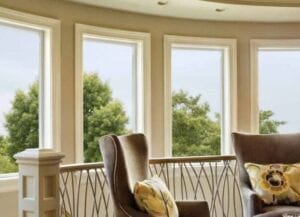 You Have The Budget In Place
It's hard to get replacement windows, even when you need them if you don't have the money you need to get them. When you do have the savings in place, perhaps after years of saving well and cutting back on other things, it's a good time to move ahead with new windows. You know you need them. You can afford them. The stars are lined up well.
When you are getting ready for replacement windows in Plano, TX, a good place to start is a free consultation with the professionals at Foster Exteriors Window Company. We would love to talk to you about your budget, the process as a whole, what your home needs, and anything else you want to know about to get started in the right direction. Give us a call any time.