When you get replacement windows in Plano, TX, you have a lot of decisions to make. You are going to want to decide which frame material you want, which window style you'll use, what color you want, and which hardware items you choose. In addition to that, you will want to consider making changes to your home. It's a great opportunity to do something different and make your home an even better place to live. If you have a wall at the back of your house, you could consider changing that into a moving glass wall system, for example. You'll bring in more light, have a better view, and create an indoor/outdoor living space that you may have always wanted. Here are a few system options to consider.
Bi-Fold Moving Glass Walls
These systems are versatile and work like a closet door that folds up and moves to the side. The doors fold and move to the side as they slide open. You can slide them from the middle, from one side or another, and you can just open a few if you want. They give you options and they are nice and out of the way when they are open.
Stacking Options
This system is more like a sliding glass door, in a way. Each panel slides in front of the other as they fold back, stacking one in front of the other. You can open them fully and the only thing that stands in the way is what looks like one panel. You have a wide open space with this system as well.
Pocket Doors
Pocket doors work great for bathrooms and smaller spaces, like closets. The doors disappear into the wall, basically. You can get a glass wall system that is a pocket door as well. The doors open and move into the wall so they are completely out of the way. It's nice to have the doors in a place where you can see everything you want from the outside. But when they are open, they are out of the way and that space is completely open for your use.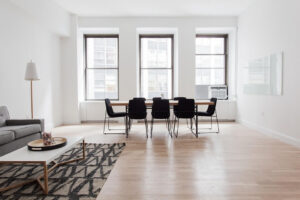 There are lots of things you can change about your home when you get replacement windows installed. You can put in more windows, make windows larger, change some windows to something more unique, and consider other options. It can help to talk to the professionals during an in-home consultation if you are considering making changes. When they see your home in person, they can help you to figure out what might work well for certain areas of the house.
Changing things in your home can be scary, but replacement windows in Plano, TX are going to bring automatic changes, even if you keep things the same. But while you are installing replacement windows, it's a good time to make changes that you have considered over the years. Talk to professionals, take a look at your budget, and make decisions that work well for every aspect of the project.