When you get replacement windows in Plano, TX, you are going to have a big change within your home. These windows are going to work better, lower your energy bills, and put a new, fresh look on your home, both inside and out. While any homeowner is going to look forward to those changes, it's also a good idea to at least consider further changes you might want to make as long as you are taking the project on. Now is your opportunity to put the windows of your dreams into the house, along with any shifts and changes you want to make. Here are a few to consider.
Larger Windows
How big are your windows? Sometimes, windows in older homes are on the small side and you can really open up the house to natural light by making several windows larger. You can enlarge windows within a bank and have a whole new room through the brightness you bring into the space. You can make single windows larger or a whole group of them. Letting in more light will help the space to look bigger and more open.
Change The Window Style
Most homeowners have the same window style in most of their homes, though there are a few different places that might call for something special. If you have casement windows now, but you've always admired double hung, you can go that route instead. Or, if you have double hung and you want more light and better ventilation, casement is the way to go. You can also take a bank of windows and put in a bay or bow window or something extra special to make the home stand out.
Choose A Different Color
You might not mind the color your windows are now, but perhaps they would really look sharp in a different color or shade. If you love the color of your house and have no plans to change it, perhaps get windows in a similar shade, only a darker or lighter tone. Or, you can go from the standard white windows to the classic black color on a lighter colored home. There are plenty of options to consider and getting a new color can really make your project stand out.
Pick Intriguing Hardware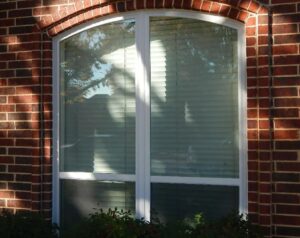 Window hardware seems like a small detail, but it really can make a big difference in how the windows look, and how they operate, within your home. You might want something that blends in or something that is more of an accessory and stands out against the window frames.
Adding Windows In The Right Places
Just because you want to replace the old windows doesn't mean you have to stop there, you can also add windows to your home as long as you are at it. You might want to install replacement windows in Plano, TX over the front door or above a bank of windows you already have. There are plenty of options and the professionals can help you figure out what you might want to change to complete the project.