If you have decided that you need to get replacement windows in Plano, TX, it's always nice to be able to wait around and save up for the process. But if you really need the windows right away, it's better to get them rather than wait around. You may not have time on your hands to save up and budget for the process. Instead, you may have to take out a loan or finance the windows in some other way. When you have to make payments on the new windows you got, here are a few tips to help you do just that:
Use The Energy Savings
One thing you will have, guaranteed, after the new windows go in, is extra money in your budget from energy savings. You don't have to worry about the energy bills nearly as much because the new windows are going to take those bills down several notches. New windows seal up your home and make it much more energy efficient. Your HVAC doesn't have to run as often, which gives it a break, and your home is more comfortable at the same time. That all translates to lower energy bills, which allows you to put that money toward payments on the windows instead.
Use The Maintenance Savings
This amount will be lower, but it's still something you can throw toward payments on the windows. If you had old, wooden windows, they had to be painted and scraped every year, right? If you did that yourself, it still costs you in paint and time as well as tools. If you hired it done, that's a bigger cost and you can use those savings to put toward your window payments as well.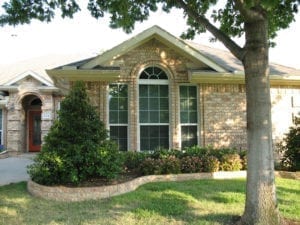 Use Lifestyle Changes
If those two things added up still aren't enough to make your payments, you could use some lifestyle changes to make up the difference. Don't drive-thru somewhere for lunch—pack a lunch. Make your own coffee at the office instead of buying an expensive latte on a daily basis. Turn your AC up a few degrees to get even more energy savings. Buy some clothes at the consignment store cheaper instead of something brand new. These small lifestyle changes can add up to a lot of savings, which can help you make the rest of your window payments.
Keep in mind that once replacement windows in Plano, TX are installed onto your house, you also have a larger home value than before. That means someday when you sell your house, you'll get more money for it. You can pay yourself back the rest of the way for the windows then. If the windows are already paid off at that time, you can simply enjoy the higher value. The professionals at Foster Exteriors Window Company certainly understand that the need for new windows doesn't always come at a good time. If you need help figuring out the budgeting of the process, we're here for that part of the project as well. We want you to have what you need.