While you might like to have natural light streaming into your house, the sunlight can also damage furniture, flooring, and other items. Sun damage tends to fade things and you might find yourself replacing items before they are due because they don't look nice any longer. One way you can combat that sun damage is to get replacement windows in Plano, TX. Here are some tips that can help you figure out what direction to take.
Pay Attention To Where The Sun Hits
Before you take any action, you will want to figure out where the sun hits your home and how it comes into the house. If the sun comes in intensely from a certain angle, you know that you will have more fading in that area than in other areas. You can perhaps close the shades in that area at that time of the day to help.
Arrange Furniture In Shady Spots
You want your furniture to last a long time and you might want to rearrange where things sit so they are out of the sun. You don't want your couch getting sun on one side, for example, and being in the shade on the other side. One half will fade while the other will maintain its color better. Try to place furniture out of the sunlight, where possible, to preserve its colors.
Get Covers For Floors/Furniture
There are going to be some things that you can't avoid sitting in the sun, like your flooring. But you can cover the floors with rugs that you can replace with ease when they fade out. You can also put coverings on your furniture like perhaps throw blankets. That can help you to keep the sun at bay and the items in better color schemes.
Block The Sun At High Times
You know the sun is a menace to some of the items in your home, so perhaps you can simply block it out during the times when it comes into the house the most. It can be a bummer to block out the natural light you want, but it can also help you to preserve items that you want to keep intact.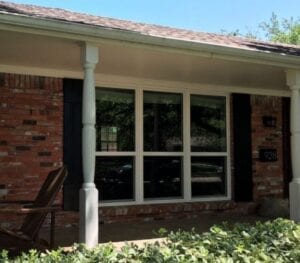 Install Windows With Low-E Glass
If you are in the market for replacement windows, it can really help your home to avoid sun damage if you are able to get the upgrade of low-E glass. This upgrade allows you to let the natural light in whenever you want, but avoid the heat and sun damage that the sun's rays often bring along with it. Low-E glass, basically, is a metallic coating that you can't really see. It reflects the heat of the sun while allowing the light to come through. You avoid damage and heat, but you get the natural lighting you want.
When you are getting replacement windows in Plano, TX, consider the sunlight that comes into your home and what it can do to your furniture and other items. Contact Foster Exteriors Window Company for a free consultation.