If you know that your home needs replacement windows in Plano, TX, it might not really matter. You have plenty of reasons to put off the process, right? Lots of people do it, but that doesn't mean it's in the best interest of your home. Here are a few of the most common reasons people put off getting new windows when they really do need them.
Windows Cost Too Much
Windows are a big investment. There's no way around that. But instead of focusing on the bottom line and getting a bit of sticker shock, it's best to look at the whole picture. Yes, windows cost upfront. But you get a lot out of then on the other side of the installation, too. Once your new windows go in, you get energy efficiency, which feels great and looks even better on your energy bills. You don't have to worry about repairs and maintenance and your home is worth a lot more in the future when you sell. All of that adds up and recuperates the amount of money you spent on the new windows in the first place.
The Old Windows Look Okay
You might survey your house and think, well, the old windows don't look too bad. If your old windows are in decent shape appearance-wise, that's great, but that doesn't mean they are functioning well. If you can't open and close them or you feel the drafts inside, they aren't operating well and are costing you a lot of money, even if they do still look okay.
I'll Get Them In Another Season
It might be hard to talk yourself into getting new windows in the winter when it really would be more convenient to get them in the spring. But then spring rolls around and you put it off till summer and so on. The best time to get new windows is whatever season you are in when you decide that you really need them. Forget about upcoming seasons and go for it. They're going to make the next season that much better for your energy bills.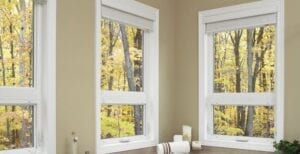 I Don't Have The Money Now
Not everyone has enough money lying around in savings to cover window replacement. But if you really need it, it might be worth looking into financing the project so you can get the windows you need and pay them off on a monthly basis. Don't let not having all of the cash in savings stop you from considering the project if you really need new windows.
Getting replacement windows in Plano, TX is an investment, but if you really need new windows, it's a wise investment to make. You're going to love the way your home looks, and even more, love the way it feels inside with even temperatures. Plus, you get money back with energy savings and lower bills every month. If you're ready to start talking about details, contact the professionals at Foster Exteriors Window Company for a free consultation to get started.