There are lots of things you can do to your home over the years that can upgrade its value and make it a nicer place for your family to live. While there are several rooms in the house that you use on a daily basis, the bathroom is definitely at the top of that list. You want that space to be relaxing and perhaps even luxurious. There are lots of ways you can do that, like by getting replacement windows in Plano, TX, among other things. Here are some options to consider.
Go Light With Colorings
You can change the color of the bathroom and make it look completely different than it did before. Go with something clean and simple and perhaps consider a lighter color. The light color can make the space look larger and more open as well as welcoming to guests and the rest of your family. Having a light color is also versatile so you can place a lot of different colors with it as accents.
Bring In Natural Light
If you want the space to feel luxurious, natural light can make a big difference. If you are getting replacement windows for your home, you will want to figure out how you will bring more light into this space to allow you to get the natural light you want and need. You can replace the old windows in the bathroom with the same window style and you will get more natural light because windows today are larger in the glass area due to smaller frames. You can also add different window types in order to get the best lighting for the space. Being able to see the sunlight while you take a bath or get ready can give you a higher level of luxury.
Allow Ventilation For Fresh Air
Fresh air has a way of making any space feel like a better place. You will want to think about ventilation in the bathroom to raise the luxury in that room. While overhead fans can circulate the air, they aren't giving you fresh air. Consider windows that open so you can get new air into that room when it's nice out or you want to air the room out after a hot shower. Having fresh air in that space, even if it's a smaller room of the house, can really make it feel high end.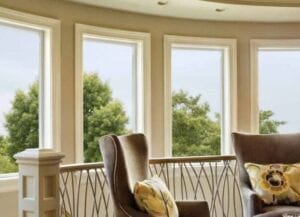 Consider High End Hardware
You might not be able to afford the most expensive items for the bathroom all the way around, but you can add some luxury to the space through something as simple as hardware. Change the cabinet knobs and drawer pulls to something that looks and feels luxurious and it can make the space that much better.
When you want to figure out a way to upgrade your bathroom to a more luxurious space, replacement windows in Plano, TX can help you to meet and exceed a variety of the goals you might have.