Windows constitute a basic part of each building whether it is your office, your residence, a warehouse, a commercial center, a shop, or any other place. Additionally, great windows also help the owners in limiting their power bills. But where did all of these initiatives for window innovation begin?
At present, Plano TX window manufacturers and other companies in the world understand that the main goal of constructing windows is to bring light and air into your room and to eradicate any viruses that may be hiding within. Accordingly, when it comes to the installation of windows, people from the past attempted to install windows that not only provide them the benefit of using the free air and light provided by nature but also protect their homes from the harsh elements existing outside. As a result, homeowners installed timber windows at their homes or business buildings.
However, with the passage of time and the evolution of people's lifestyles, we now have a variety of options for installing replacement windows. And with the increasing demands of today's homeowners, Plano TX window manufacturers are continually looking for new methods to innovate.
Common Types of Windows
1. Timber Windows: The use of timber for creating windows has been used for many decades and is expected to survive longer in spite of the different choices available today.
Timber Casement Windows: If you want to introduce timber windows, timber casement windows should be your first choice due to the numerous benefits they provide. Other benefits of these windows include accessibility in a variety of styles, including contemporary, traditional, and minimal maintenance, as well as being highly secure and safe.
Timber band windows: The ability of these windows to sliding over each other using strings and stabilizers is a value-determining feature. They have the considerable advantages of being safe, customizable to your tastes, and available in a variety of forms and sizes.
2. Aluminum windows: Corrosion resistance, strength, and ease of installation are just a few of the benefits that aluminum windows provide. Because of these perks, many homeowners are now employing this to replace their conventional window layout. Aside from the benefits listed above, these windows are also heat efficient, soundproof, durable, minimal maintenance, and give a good security solution for your home.
3. UPVC Windows: Also known as poly vinyl chloride, the use of UPVC windows has grown enormously in recent years. These windows are heat-resistant, eco-friendly, low-maintenance, cost-effective, and long-lasting. Casement, basic blinds, sliding bands, and tilt-and-turn windows are among the several forms of these windows.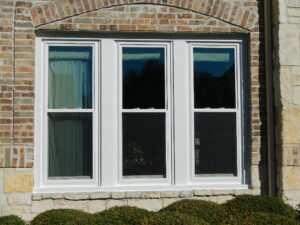 4. Auxiliary coating windows: These secondary coating windows refer to the addition of another window over the current window design to ensure that not only is your place safe and secure from the eyes of burglars, but it is also sound safe and improved with protecting properties.
Additionally, because of the position of the extra window covering over the present window, it is regarded as suitable for a broad variety of conditions, thereby insulating your space from the effects of environmental changes.
Whether it is replacing old windows or installing new windows, it is important to choose the best professional available in your area for the job to expect satisfactory results. You are also welcome to request quotations for our finest Plano TX windows.