Most homeowners only have to get replacement windows in Plano, TX one time in their lifetime. Windows aren't meant to last forever, but they are meant to last for decades. When you get new windows, you want them to operate well for as long as possible. You will likely be concerned about energy efficiency and if you want as much efficiency as you can get in your new windows, there are certain things you are going to want to consider and look into to get just what you want and need for your home. Here are a few ways to find the most energy-efficient materials.
Start With Quality Materials
You are going to need to start with high-quality materials to get the efficient windows you want. Most people go with vinyl materials today, but there are quality differences among those materials as well. You need windows with good materials that are well-built in order to get the efficiency you want from this project.
High Ratings On Labels
Windows all have ratings labels on them and those labels have meanings that you will want to examine. Learn what they mean so you can compare them to one another. You will quickly be able to see which window is better for efficiency over another. You can choose the windows with the best ratings to help you meet your efficiency goals.
Check For Energy Star Certification
As far as ratings are concerned, it's wise to start with windows that have Energy Star labels on them. Not every window will have this label. The manufacturers have to voluntarily present the windows for testing and they then have to pass. Once they receive the label, you know the windows meet a certain level of efficiency. Start by choosing windows with the label and then compare their ratings from there to see which ones are the best.
Add The Right Upgrades
Any window is already going to be more energy-efficient than what you have in your home now, but when you add certain upgrades, you can get things that are even better for your home. Windows come standard with double pane glass and air filling between those panes. But there are things you can do to add efficiency.
Extra Insulation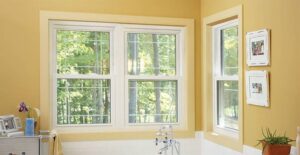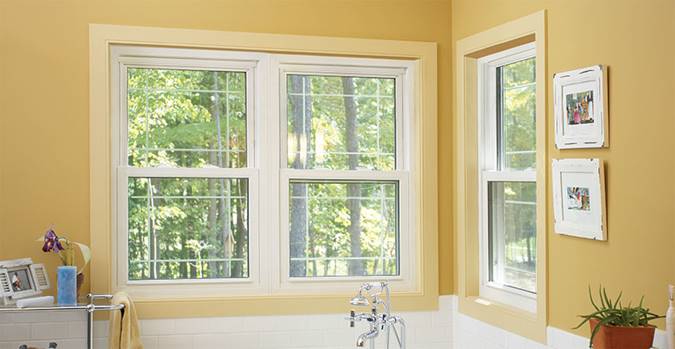 If you want to insulate your home further, that will add efficiency to the home. You have two choices, though you can do both if you choose. First, you could add a third pane of glass and have triple pane glass instead of double pane. With that, you will have an extra space between the glass panes as well and that helps to insulate the home. Second, you could put inert gas fillings between the panes of glass instead of air. Inert gas is denser than air and will insulate the home better, too.
Heat Control
If you have a lot of natural light in your home, putting low-E coatings on the glass of your replacement windows in Plano, TX can make your home more efficient. You block the heat of the sun while letting the light in.