You might not have given your windows a second thought—until summer hit. Then, things always seemed hot and sticky in your house no matter how hard and fast the HVAC ran. If you got the air conditioner inspected only to find out there was nothing wrong, it could very likely be your windows. Unfortunately, summer is coming to an end so the chance to rectify the issue while it's still super hot is almost behind you. But you can get replacement windows in Plano, TX this fall, and still be ahead of the winter months.
There's really no right or wrong season to get replacement windows, especially in this area of the country when the weather is mild in the fall and spring and still decent in the winter. If you just noticed how bad your windows were this summer, getting them replaced in the fall is a good solution. The fall is the perfect time of year for new windows. It's not as hot so you're not letting even more hot air into your house and you line things up for when the chill comes into the air in the winter. Once the new windows are in, you won't have to heat your house as much to stay warm and you will save energy.
Fall is often a busy time of the year for window companies so planning your replacement for the fall when it's still summer is a good idea. Figure out what windows you want and get them on order so you can get on the installation books for a time that works well for you, not just whenever the company can fit things in.
It's also nice to get the windows installed in the fall because then you have several seasons to enjoy them before the summer hits again and you really need the extra insulating help against the heat of the sun and the humidity that descends. Next summer, you will look back on this last summer and wonder how you survived. You'll be so much more comfortable and your energy bills will be so low you might be able to afford that vacation you wanted to take.
The best thing to do is to get replacement windows when you need them, whenever that might be. The season doesn't have to matter. If you need them, you need them and that's all there is to it.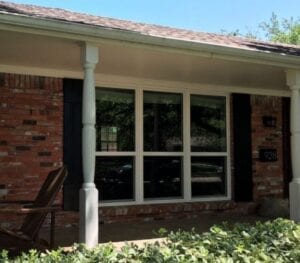 IF you'd like to start planning for replacement windows in Plano, TX this fall, contact the professionals at Foster Exteriors Window Company. We can start you out with a free, in-home consultation where we'll take measurements and look over your home's specifics so we can offer professional advice and recommendations. We know what we're talking about with windows so if you have certain goals, tell us and we can figure out what windows will work best to help you meet them. We also understand budget constraints so as soon as you set a budget, let us in on the numbers and we can help you meet those, too.