When you have a lock on a door, it takes a certain key to open it. You might find other ways to open it, but not properly. There are also certain things going on in your house that might take replacement windows in Plano, TX as the key. When you need replacement windows to open up your goals, they could be the only solution that will do. Here are a few locks they might open for you.
True Energy Efficiency
There are plenty of things you can do to your home to make it more efficient. However, none of the other projects are going to give you as much efficiency as new windows will. When you put in replacement windows, you seal up any air leaks you have around the windows. And more air leaks out of windows than anywhere else in a home. Even if you have older appliances or other things that lack efficiency in your home, the upgrade to new windows will give you more efficiency than anything else.
The Comfort You Deserve
Your home should be comfortable. You bought it for your family just so it would be a nice place for everyone to live. When your home isn't efficient, it might not be comfortable. When you put in new windows, it could very well be the key to getting the door open to true comfort. The home is sealed up and you don't have to worry about air leaks or temperature fluctuations. There are other comforts, too, like less noise coming in from outside.
Curb Appeal Beauty
You probably liked the look of your house from outside when you first bought it, but things age, and old windows tend to sag and warp over time. That has a huge effect on the look of the home, both from inside and outside. There, again, are lots of things you can do to the outside of the home to spruce things up. But once you put in new windows, you might recognize that they were the key to giving your home a new, fresh look as you wanted. Your home will also look better inside with that same fresh look, more natural light, and other benefits.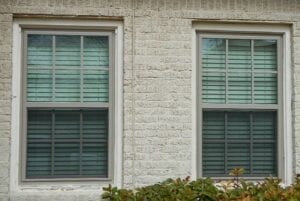 Replacement windows in Plano, TX are often keys to certain issues you have in your home. They can definitely unlock a new level of efficiency and give your home more comfortable. They are also safer, which is a huge step in the right direction for any home. And they give the house a new sense of beauty from the curb with their new, fresh look. If you are looking into replacements for your home, the professionals at Foster Exteriors Window Company can help you with the process. It's not something you take on often, if you ever have before at all, and we're here to guide you through the project so you end up being able to open any doors you want with the key replacement windows you choose and install.