Are you looking to update your home windows in Plano TX? Choosing the right window style for your home is an important decision that can make a big difference in the look and feel of your home. With so many different options to choose from, it can be tricky to know where to start. In this blog, we'll discuss some key factors to consider when selecting the best window style for you and your home.
Functionality
When selecting a window style for your home, the primary factor to consider is how it will function. If you desire a window with a broad view, opt for a large picture window or bay window. If you need a window that provides natural light and ventilation, consider a casement or double-hung window that is easy to open and close. You may also select a window style that allows you to open the top portion of the window while keeping the bottom portion closed. If you're looking for a window with enhanced security, consider opting for a style that is designed with multiple locking points. But regardless of your window needs, there's sure to be a style to suit your home.
Aesthetics
Aesthetics are another important factor to take into account when selecting a window style for your home. You need to consider the look and feel of your home and its architecture, as well as its color. Visualize how the window will appear once installed and if it will complement the rest of your house. It's essential to find a window that fits in with the overall design of your home, so be sure to give your choice the thought it deserves.
Durability
When selecting windows, it is also essential to make sure they are made from sturdy materials like wood, vinyl, or fiberglass to ensure they can withstand the elements. Furthermore, it is important to consider the type of glass used and if it provides the right insulation and energy efficiency. Investing in durable, long-lasting windows will save you time and money in the long run, so make sure to do your research and purchase the best quality options available.
Cost
Cost is a key factor to consider when choosing a window style. There is a wide range of prices, so it's important to compare options carefully. Quality and features such as energy efficiency and soundproofing should also be taken into account. Don't forget to factor in installation costs, as this can significantly increase the overall cost. Before making a purchase, be sure to do your research and find the window that best meets your needs at the most economical price.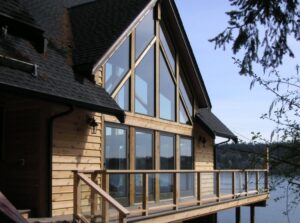 Conclusion
When selecting the right style for your Plano TX windows, it is essential to take into account its functionality, aesthetics, durability, and cost. With the abundance of choices on the market, it is important to make sure you are selecting the one that is best for your home. Do your due diligence and you will be sure to find the ideal window style to suit your needs.