You are going to have a lot of options to consider when you decide it's time for replacement windows in Plano, TX. The first decision you will likely make is what material you want for the window frames. Most people today choose vinyl, though it's not always the right option for every home. Vinyl costs the least, but is the most efficient and doesn't require any maintenance. After you decide on a material, you will likely move on to making decisions about style. Here are some of the most popular styles to consider for your home.
Picture
Picture windows are the most efficient windows on the market, which makes them a popular choice. They are generally nice and big, too, which means you get lots of light from them and you can see the view outside. You can get smaller picture windows, of course, but they are usually quite big. They work well in rooms that don't need ventilation or in areas that you are going to place other windows around them.
Casement
Casement windows are the most efficient operating window on the market. They have one big pane that swings out away from the house. When the windows are closed, they blow tighter against the house, leaking much less air than other windows would because of their style. They also let in a lot of light and offer views without any interruptions on the glass.
Double Hung
Double hung windows are classics that have been popular for a long time and will remain so far into the future. Double hung windows have two sashes, both of which can slide up and down. You can open the top, the bottom, or both, which is a nice safety feature. You can also tilt the windows into the house so you can clean the outside of the glass from inside the home.
Sliding
Sliding windows are like double hung windows turned on their sides. They are becoming more popular in rooms that have a wider space available. They can be installed into basements, for example, where the only room might be high up on the wall close to the ceiling. They also work well in a similar position in a bathroom where they can keep privacy levels high, but allow in natural light.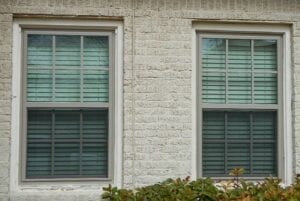 Bay or Bow
Bay and bow windows can really stand out in certain locations. They actually jut out of the house in a curved manner. These windows give the home architectural interest outside and inside, they offer more space to the room. They give lots of natural light and they also bring a good view to the area since you can see out different directions with ease.
If you want to get replacement windows in Plano, TX, the style you choose will make a big difference in the overall outcome. Talk to the professionals at Foster Exteriors Window Company about the various benefits of the styles and choose what works best for your home and the budget you have to offer.