It took you a while to decide what you wanted in replacement windows in Plano, TX, and that's a good thing. Now that the installation part of the process is all that's left, you know that you are getting just what you want for your home. Perhaps the window company told you that you don't have to be home for the installation, but it really is nice if you can be there. You're planning to take the day off and stay home so you can watch over the procedure. But what should you do while the installers work? Here are a few options:
Garden
You know the installers are going to be making noise inside and perhaps you'd rather stay out of the way completely. Whether you want to plant something new, weed, or just work on other things in the garden, it's a good chance to get things caught up and looking nice out there. You could also cut back some bushes in the landscaping and take on other outdoor projects that have been neglected before the installation day arrived.
Read Outside
If you have a stack of books that have been waiting for you, sit on the porch swing or in a comfy chair out back and have a reading fest. You can stay out of the way, but be nearby in case anyone needs to ask you anything. You can read out front when the sun is in the back and switch to the back later. It might be a pleasant day off for you after all.
Work In Other Rooms
If you took the day away from work, but you still have work you need to do, there's nothing wrong with working away on your laptop while the installers work. You can be in the office until they need to replace the windows in that room and at that time, you can move to the kitchen table. There are plenty of rooms in the house and they won't be in all of them at once so you can work around each other and both get some work in.
Take On House Projects
You might have a filing cabinet that is overflowing and needs tidying, a kid's bedroom that needs to have old, too-small clothes removed, and plenty of other house projects. Again, you and the installers can work around each other and make certain rooms at a time, then switch. It's nice to get things done that you never usually have time for.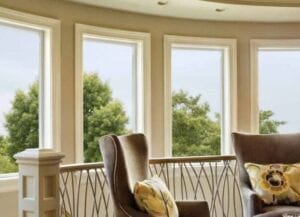 Catch Up On Correspondence
It's hard to keep up with family birthdays and other events, but when you are home, write out some cards, send some emails, or catch up on your phone calls to relatives and friends.
Getting replacement windows in Plano, TX is very exciting and once you have chosen what you want, all you have to do is make it through the installation. The professionals at Foster Exteriors Window Company will only take a day, or maybe two, in your home to get the job done.