When you get ready to look over replacement windows in Plano, TX for your home, you know it's a big investment and that the windows you choose are going to be on your home for the long haul. You don't want to make any mistakes you will regret later. You might want to know what's in style and what's popular right now so you can get something that will look nice and function well, but you might also want to know what trends have staying power. These trends are popular right now, but they are also classics that aren't going to go out of style any time soon—if ever.
Larger Windows
The indoor/outdoor living space is huge right now and you might want your home to feel larger and more open. Putting in larger windows will bring in more natural light, which makes the rooms welcoming and your family might even feel more productive. You can take each window in a room and make it larger or you can take a bank of windows, combine it into one picture window, and make it larger, too. Bigger windows let in more light and give you the look you might want for your home.
Triple Pane Glass
While standard windows come with double pane glass, which is very good, many homeowners today are upgrading to triple pane options. Triple pane glass gives you not only an extra layer of glass between you and the outside world but also a space between the panes, which insulates the house even further. You know that you will have better energy efficiency with that upgrade, but you will also hear less noise from the outside, which benefits your peace and quiet inside.
Adding Windows
Another way you could add intrigue to your house along with functionality, light, and ventilation options are to add more windows. You might have a picture window in the living room, but nothing you can open and close. You could add windows that open around that picture window to give more light and functionality to space. You could also put a window above the front door and any other location you want.
Low-E Coatings
Low-E coatings are a hugely beneficial upgrade, especially when you want to let more light into your home. These coatings block the heat of the sun while allowing light to shine through. They give you more efficiency, don't allow fading items inside, and can add comfort to a home that gets a lot of light.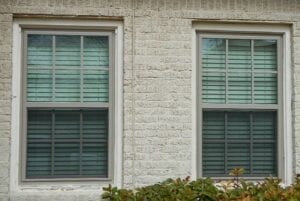 Black Frames
Frame colors come and go in style, but white is something that will always look good and will always be popular. Black is starting to take the market by storm and become highly popular as well. It's another classic color that won't go out of style. It has a way of giving your home a contrasting look that really works.
When you get replacement windows in Plano, TX with the professionals at Foster Exteriors Window Company they can talk through other popular options.