You may have heard the advice to get replacement windows in Plano, TX when you need them, but when that time arises, you might not feel ready. There are going to be pros and cons to anything you do and if you plan to wait a bit, it's wise to understand what they are. If you're putting the project off for whatever reason, here are some of the advantages and disadvantages of doing so.
Pro: You Have More Time To Save Money
One of the biggest reasons why people put the process off is so they can have time to save money to go towards the windows. Even if you put the process off just a few months, it may give you enough time to save or gather what you need, which will make you feel better about moving forward.
Con: You'll Spend A Lot Of Money In The Meantime
The downside money-wise to waiting is that the longer you wait, the more you spend on your energy bills. You know new windows will make your home more energy efficient and when you have that, you have lower bills. Waiting on replacement windows means you are going to continue to pay those high bills, which certainly isn't what you want.
Pro: More Time To Figure Out What You Want
You know you are in for new windows and while you might be putting the purchase and installation off, you can use that time to take as much time as you want to decide what's best for your home. It's always a good idea to take time with big decisions and get them right. Windows are going to be on your home for decades and you want to appreciate them for that whole length of time. That means making the right choices.
Con: More Time With Old Saggy Windows
The longer you wait, the more time you will have to deal with the look and feel of your old windows. They might be warped and saggy, which makes your house look rather low on the curb appeal scale. Your home is drafty inside, too, which is uncomfortable, at best. The longer you wait, the longer you have to deal with the lack of functionality and aesthetics your current windows bring to the home.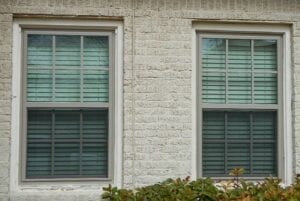 There are plenty of reasons to get replacement windows in Plano, TX right away when you need them, but not everyone feels comfortable jumping into the project with both feel immediately and that's okay, too. The professionals at Foster Exteriors Window Company are here to help you figure out what's best for your home. IF you aren't sure when you need new windows, but you suspect they are on their way out, call us for a free, in-home consultation. We can give you experienced, professional advice about what you should do moving forward. We won't advise replacement unless that's what we would do for our home in your position. You can trust our experience.