It can sometimes be easier to tackle two home projects at once, as long as those projects go together. When you get a new roof, you might want to get new gutters at the same time, for example. If you need to get replacement windows in Plano, TX, it can make sense to pair that project with new window coverings. Once the windows are chosen and you are ready for the installation, you have to take the old window coverings down anyway. It's an ideal time to put in something new if that's what you want. Here are a few ways these two projects go so well together.
Budget For Both Projects
You are going to be making an investment when you get replacement windows for your home. You might also want to round the project out with fresh window treatments. You can budget for both projects at the same time and figure out how to split the budget in a way that makes sense. With any luck, you have been saving for new windows, anticipating that you would need them someday. The budget for those might go farther than you think, which means you would have leftovers for the coverings as well. Prioritize the windows as you can always put the old treatments up over them for the time being. But if you have the budget for both, they really do go well together.
Consider Styles At Once
Your new windows might be changing in color or style and they just wouldn't look right with your old window coverings. That's another good reason to get new coverings at the same time. When you are looking at the windows, you can also consider what window coverings would work well with the styles and colors you are planning for your home.
Remember Overall Goals
Window and window covering goals often go hand in hand and when you partner them together, they can work well as one unit to help you toward those goals. If you want efficiency, for example, look at ratings on windows and get coverings that aid you in those goals. If you want more natural light, certain window styles can help with that and so can certain coverings.
Tons Of Options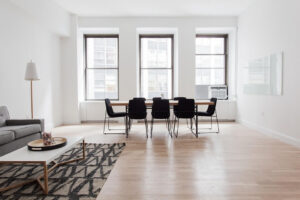 Both of these home improvements give you tons of options to consider. You are going to want to look through them with care and rule out the ones you know aren't right. Then, you can figure out how to narrow down the options from there. It can be a lot to consider, but there are enough options that everyone can find combinations that work just perfectly for them.
Take Samples Home
It's good to take window color samples home, and also material and color samples of window coverings so you can get a good idea of how things will flow. You want the replacement windows in Plano, TX to go with the home and the coverings to go with the windows as well as the home as a whole. The samples can help you get a good idea of how things look. Contact us today.