If you have big changes in mind for your home, it's hard to figure out when you are going to do what. Having things in good order can make the whole project seem easier. One of the things you might want to start with is getting replacement windows in Plano, TX. There are benefits to new windows, and there are also advantages to installing them as one of the first parts of the remodeling project. Here are a few to consider:
See Big Changes Fast
When you are remodeling, some of the things that you do might not really show big changes. If you add insulation to your attic, that doesn't show at all. When you move plumbing fixtures around, that's a big job, but you won't notice the changes right away. When you get new windows, though, you will see big changes fast. The windows bring in more light, allow further comfort, and put a new, fresh look on your house right away. You will notice the difference and appreciate how remodeling is going to work on your home in the end.
Enjoy Comfort For The Rest
Remodeling is going to take older rooms and update them into the spaces you've always wanted for your home. But when you put the windows in first, you will get the comfort you want in your house right away. It's nice to have the temperatures nice and even while you paint new colors, install flooring, and do the rest of the jobs you need to be done.
Get Light To See What Else You Want
New windows are going to bring in more natural light, even if you don't change their sizes or styles. Older windows have larger, thicker frames, which means the glass space is smaller. Today, windows have smaller frames and larger glass space so you'll get more light automatically. Natural light can make rooms look bigger, more open, and welcoming. It will also allow you to have a good view of the other things you might want to do.
Save Money For Other Projects
Replacement windows are an investment, but they are a good one. When you purchase and install new windows, you start to save money on your energy bills right away. A lot of remodeling projects are going to raise home value (as do replacement windows), but not all of them are going to save you money right away. New windows lower your energy bills so you can use that money on other parts of the project.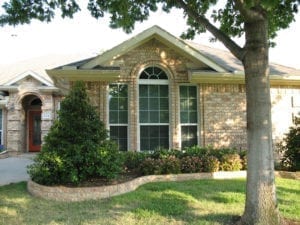 Get Demo Out Of The Way
You might not have many projects you have to do that involve demo, but window replacement does. They are going to coat things with dust and it's nice to get that out of the way before you put in new flooring, countertops, and other such things.
When you are renovating your home, installing replacement windows in Plano, TX early in the process can help you get the rest organized in the right manner.