There are lots of benefits that you can get in your home with replacement windows in Plano, TX and you will want to have goals for that project to ensure that you get everything you want from the process. One thing you might have as a goal is restoring peace to your home. There are lots of ways in which you can do that. Here are a few to keep in mind as you move forward.
Find The Right Windows
Before you restore the peace in any way, you are going to need the right windows. Which ones are right? That's hard to say as every house, homeowner, and budget is different. It's important to work with reputable professionals who will give you advice and guide you in the right direction to getting the windows you want for your home.
Consider Triple Pane Glass For Quiet
Part of restoring peace to your home might be getting rid of the outside noise pollution that can come into the home and spoil the relaxing quiet. If you live on a busy street or there's a lot of construction noise around, it can really ruin the peace and quiet in your home and cramp your relaxation style. To get as much peace through the new windows as possible, you might consider installing triple pane glass. These windows add an extra pane of glass to the standard double pane glass and also have another space between the panes of glass, giving you more insulation, efficiency, and quiet in your home.
Stop The Thermostat War
Do you have one person in the house that likes things colder and another who is always hot? They are constantly going to the thermostat bumping the temperature this way or that, but the rooms are never quite right for either of them. When you get replacement windows, you can stop those thermostat wars for good. The temperature that is set on the thermostat is the temperature the rooms actually feel like on a daily basis. Everyone is finally comfortable, no longer complaining, and not fighting over where to set the thermostat to try and find that comfort.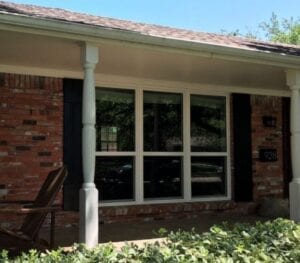 Keep The Windows Closed For Comfort
If you want your home to have an even temperature and you want the noise from outside blocked, all you have to do is keep them closed. There are times when it's nice outside and you want to let the fresh air in, and that's fine, too. You have those options with new windows that open and close with ease.
When you are ready for replacement windows in Plano, TX, think about the ways that they can restore peace to your home and make sure you get the right windows to do that job, and any others you have in mind for them. Tell the professionals at Foster Exteriors Window Company about your budget and the goals you have for your home and we'll help match you to just the right windows for the job.