When you look into replacement windows in Plano, TX for your home, most of the windows are going to be 'standard' in appearance. They'll give your home a new, fresh look and they will work well in every room of the house. While most of the windows will be, for example, casement windows in a regular, rectangular size, there might be certain spaces in the house where you want to use one of the many custom glass options. That can make your home have a unique look and feel that raises value and enjoyment. Here are some of the custom glass options to consider.
Decorative Glass
Decorative glass could be a different color, a different shape, or a bit of each. You might want to put a decorative glass window in a hallway, above the front door, or in other locations where it would show nicely from both inside and outside. It can add an interesting architectural look to the home and bring a bit of extra aesthetics to it.
Etched Glass
Etched glass has cuts in it, basically, to show a certain shape or design. You can have just about anything etched into the glass and it can be a nice way to showcase a different look in a window that shows nicely from inside and out. Etched glass can also give you a sense of privacy when you use the etching in just the right way.
Privacy Glass
You might have a window in the bathroom or another location that calls for privacy. You don't want to cover the window because it brings in natural light, but you do need that privacy. Privacy glass might be fogged, in the form of little square bricks, or mottled in some way so you can't see into the home, but the natural light can come through with ease.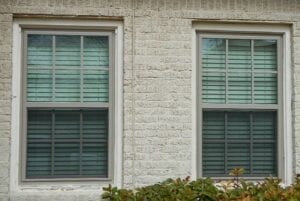 Safety Glass
If you are worried about your glass breaking like if you have accident-prone kids or live on a golf course where players are always hitting balls toward your house, safety glass is a good idea. There might be certain windows of your house that have been broken over and over again. Those would be the perfect candidates for safety glass, which is impact resistant. Golf balls will just bounce off and you no longer have the mess or the repair bills.
When you are working on getting replacement windows in Plano, TX, most of the windows might be rather standard in nature. They are standard, double or triple pane glass and they are in casement or double hung windows. But you can add some special, custom glass to certain windows in order to get the look and feel you want in your home as well as possibly privacy and extra safety and protection. The professionals at Foster Exteriors Window Company can help you decide what you want to put where when you have a free, in-home consultation. Talk over your ideas and budget and we'll help you go from there.