When you are getting replacement windows in Plano, TX, and the installation process rolls around, it can be very exciting. You are almost there! Within a few days, you will have your new windows in your house, and you can start to enjoy the benefits they will bring along with them. The installers can do the job as long as there is someone there to let them in, but they prefer if you are around during the installation, just in case questions arise. If you have taken a day or two off work so you can be in the house during the installation, there are a lot of things you can do. However, you won't want to do certain things, like some of the falling.
Deep Cleaning Any Rooms
While you can certainly follow behind the installers, dust, vacuum, and try to clean up the residue as best you can, there's no reason to deep clean anything. As they continue their work, there will be more dust floating around. You might want to wait until they leave to do anything, but even if you follow along and dust, there's no reason to deep clean anything at this point. It would feel like a fruitless effort and a waste of your time.
Making Important Phone Calls
You might work from home while the installers are on the job and that can go well if you are doing things on your computer or online. But if you have to make an important phone call to a client, that will not go well. Wait until the installers are on break, take the call outside and down the street, or just arrange to make the call another day so you are sure that loud noises won't interrupt you.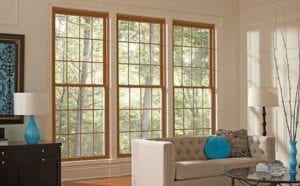 Baking Or Cooking
It can be relaxing to get some baking or cooking done for your family and perhaps it's something you enjoy doing with a date at home. However, there's going to be a lot of dust floating around the house and it's important to keep that out of your food. Don't worry about baking today and instead concentrate on something else, like organizing a filing cabinet or going through pictures and old books. Those types of chores need attention, too, and they won't harm anything.
When you are ready to get replacement windows in Plano, TX and the installation part of the process is all you have left, there are a lot of things you can do within your home while the installers are there. However, there are also things you shouldn't do, for your own sake. If you want ideas or suggestions on things to do at home that will keep you busy, but out of the way, while installers work, the professionals at Foster Exteriors Window Company can give you some ideas and options. Just give us a call and ask about the installation process and we'll fill you in on the details as much as we can.