When you feel like your old windows just aren't doing the trick any longer, you might put yourself in the market for replacement windows in Plano, TX. But, as is true for most homeowners, it's quite possible that you haven't gotten new windows before. If that's the case, then you want to know what to expect. It's a big investment and you want to know that it's worth moving forward with the process. Here are a few things that you can expect from the new windows you are considering for your home.
Increase Your Home's Value
Windows today come with certain standards included and as long as you get windows that are high in quality, even standard windows are going to be great for your home's value. When you get new windows, you increase the home value. That's a big advantage because you know that you will get a great return on your investment. When you spend on windows, that's not wasted money because you will see it again when you sell the home at a higher sale price.
Further Curb Appeal
Older windows can bring down the home's overall look and feel. You want your home to look nice and if you can't figure out what is wrong, it could very well be the tired windows. When you get new windows installed, your home is going to look fresh and new. The curb appeal raises and that's a great way to increase the look, appeal, and even the value of your home as well.
Better Lighting
New windows today are going to bring in more light because they have smaller frames and larger glass space. That means your home is automatically going to get better lighting when you install new windows. More natural light can do a ton for your home. It can make the rooms look larger and more open, which can really help how happy you are in the interior of the house. Plus, natural light helps you to use less artificial light, which can reduce your energy usage.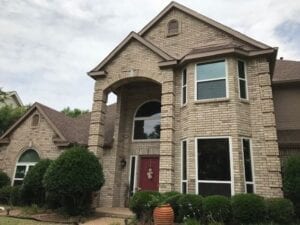 Energy Efficiency Increases
Older windows often have air leaks and other efficiency issues and that can really make your bills raise because of how much energy you are wasting through those leaks. You have to pay high bills, but you really don't get to use the energy you are paying for, which is frustrating. When you have new windows installed, your energy efficiency can really amaze you. Your home is sealed up tight and you get to use the energy you pay for, which is going to end up being much less than it was before. Saving money on energy bills lets you start to pay yourself back for the investment right away.
If you want to know more about what you can expect from replacement windows in Plano, TX, the professionals at Foster Exteriors Window Company are here to talk to you about the process and what you need to know to feel comfortable moving ahead.