Your windows are probably one part of your house, among others, that you take for granted. They work for your house in a number of ways and you don't really think about them over often. But when you notice that one or more of your windows have some issues, you will start to consider what you need to do about it. Can you repair certain things or are replacement windows in Plano, TX necessary?
Noticing The Problem
There are lots of different ways you might notice a problem with your windows. You might see it visibly in water stains on your walls around the frames or rot in the wood outside. You might feel it in the air drafts that come across your neck when you try to relax. Or you might notice it on your energy bills, which are rising way faster than energy prices are. Once you notice a problem, it's up to you to figure out what to do about it.
Looking Into The Options
Generally, there are two main options when your windows have issues that need to be addressed. Number one, you can repair the windows, or, number two, you can replace them. What you do will depend on your budget, what's actually wrong with the windows, and what's in the best interest of your home. You might know that certain things can't be fixed so you understand that replacement is the only way to go. But there might be other things that occur and you just aren't sure about what to do.
Call Window Experts
Since you likely aren't a window expert yourself, it's smart to call the professionals and have them come over to assess your windows. These consultation appointments are free and there are no strings attached. You might already have an inkling one way or another, but having a professional confirm your thoughts can help you move ahead with repairs or replacement with confidence. Choose a reputable company and you can trust their advice.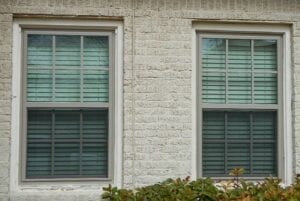 Repairs Or Replacement?
After you have professionals assess the issues on your windows, you can make an informed decision as to whether or not you need to repair or replace the windows. There might be some that can go either way and you choose to repair for now and start saving for a replacement. Or, you might not want to spend the time and money on repairs and instead, you want to go for a replacement right away so you have nothing further to worry about on those particular problems.
If you know what's wrong with your windows and you're certain you need replacement windows in Plano, TX, contact Foster Exteriors Window Company for aid with the process. On the other hand, if you aren't sure what's wrong or whether you need replacement or just a few little repairs, we can also help you with that. Our assessments and consultations are free and we really just want to help you make sure your home is sealed up and efficient for your family now and in the future. We're here to answer questions as well.