If you want to get replacement windows in Plano, TX because your old windows look old and act their age, then you know you are in for an investment. New windows are a great investment because while they have a cost to them, they save you a lot of money on energy bills and they raise the value of your home. But it's important, on such a big project, not to make any mistakes that you are going to regret later. Here are a few things to avoid doing when you are in the midst of the process.
Not Doing Research Into The Company
You are always going to want to take your time in finding the right window company to work with. If you choose the first company you look up or drive by, you might not have quality windows to choose from and who knows what kind of technicians are installing the windows. Those are not the types of things you want to leave up to guesswork. It's important to know just what kind of company you are working for, and you can, with a little research.
Not Asking About Insurance And Licensing
As you research the companies, it would be a huge mistake if you didn't ask them about their licensing and insurance for the job you need to be done. Any company needs to have proper licensing so you can see with your own eyes that they are qualified for the job. And companies also need to be fully insured. The last thing you want is to hire a company without the right insurance, only to have someone installing windows get hurt on your property. You would be liable and that's not a good thing at all.
Not Looking At All Of The Products
When you find a good window company, it would still be a mistake to buy the first window you see and sort of like. Look at all of the products and consider them all because if you don't, you might miss out on the exact right option for something that is just okay.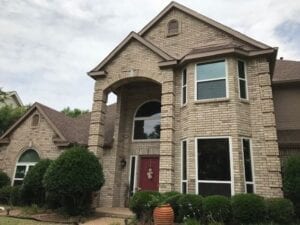 Not Sticking To A Budget
It's important to have a budget going into the process and it's a mistake when you don't stick to that budget. If you spend too much, you might find yourself over your head and you can't enjoy new windows if you are buried in payments on them. Figure out what you can afford and let the window company in on those figures. They can help you stick to them by showing you things they know you can afford.
If you are ready for replacement windows in Plano, TX, it's important to find the right company first and foremost. Check into the details with the professionals of Foster Exteriors Window Company as you search for the options in the area. You can have a free consultation with us with no strings attached and get some of the information you need to complete the project as needed on your home.