As you start to search for replacement windows in Plano, TX, there are going to be a lot of things to decide. You'll have to think about what frame material you want, what glass pack is best, what colors you appreciate, and so on. You will also want to think about what window size you need for your home. Of course, you will have professionals come in and measure your windows. That will tell them what you have and what you will get to replace those windows if you make no changes. But when you get new windows, it's a great opportunity to make changes, if you so desire. Use these guidelines to figure out what size the windows could be or should be within your particular home.
Remember Your Home's Structure
The structural design of your home along with any building codes are the first thing to think about if you want to get different window sizes. If you make too many changes, you might have to also change the skeleton of the home, like on load bearing walls. So look into the structure before you get too excited about window size changes. You need to know what you can realistically change without going way over your budget by having to make other structural changes.
Always Think About Aesthetics
Large, expansive windows generally have a better aesthetic in a home. They can open up the exterior and fill the interior with natural light, making the space look more eye-catching. But there are good places for smaller windows as well. They can have an artistic feel to them, and they can control both light and privacy. They definitely have their place in some homes, or at least in some rooms. Think about how the windows will look and operate both inside and out before you make final decisions.
Keep Style In Mind
There are certain styles that work well in larger sizes and others that just don't. Bay and bow windows are great in large sizes, for example. Picture windows are as well. Casement and double hung windows, on the other hand, have their limits. If you want to include those windows, you might consider a bank of windows nearby one another to make the space look like there's one larger window, but they are really separated.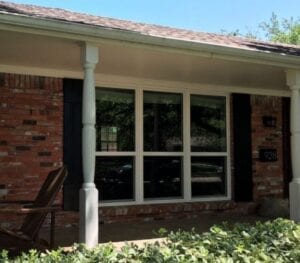 There are other things to consider as well, like ceiling height, the frames you want to place around the windows, and so on. When you get replacement windows in Plano, TX, it's definitely a good time to make size changes, if you wish. The professionals at Foster Exteriors Window Company can help to inform you as to what might work well for your home and the goals you have for it. We can take a look at your current set up and measure your windows. Then, we can sit down and talk about the changes you want and what is feasible for your structure on your budget.