While you don't get money dropped at your feet on a regular basis, when it happens, it's nice to have a plan in place for that windfall. Perhaps you got a tax return, you didn't have a job issue around the virus, so you didn't absolutely need the stimulus money, a relative passed on and left you some money, or you got a bonus at work. Wherever the money came from, there are lots of things you could do with it, including getting replacement windows in Plano, TX, or other things for your home. Here are some ideas that can help you put the money in a good place.
Pay On Your Mortgage
It's never fun to have debt hanging over your head and if your largest debt is your mortgage, you could have smaller monthly payments if you put your extra money toward the principle of the mortgage. You'll owe less overall and can pay less monthly. You then will have more money in your monthly budget to help you with whatever else you want to use it for.
Make Home Repairs
There may be a variety of things in your home that need repairs. If you need a new fridge, you can get it. If you have sinking cement in the driveway, you could get that fixed, and so on. Whatever repairs have been bothering you, you might be able to fix now because of the extra money you have.
Update Landscaping
Your home always has a nice, finished look with fresh landscaping. If you have been putting off the update because you don't have the time and/or funds, getting that done can help your curb appeal a great deal. Once you have the landscaping in place, you will be glad you invested the money in that area.
Replace Your Floors
If some of the floorings in your house are worn and faded, it might be nice to get something new. Replace the carpeting with new carpeting or put on a hardwood floor. Get tiles to go over old linoleum and so on. The updated floors give your home a refreshed look that works better.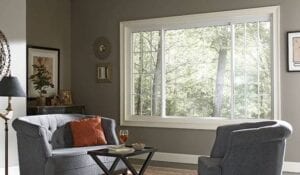 Get Window Replacement
If your windows are old and failing, using your money for new windows could be one of the wisest things you could do. They will give you efficiency and a nice, fresh home appearance inside and out. They're a great investment that will pay you the money you used back in energy savings so you can use it all over again!
When you need replacement windows in Plano, TX, it's a smart move to get them when you have the money to do so, wherever that money might come from. When you are ready for the plunge, call the professionals at Foster Exteriors Window Company for a free consultation to get some of the details you will need to move forward with the project. Tell the professionals what the budget is, and they can help you work on what you need.